JEWELLERY REPAIR London
Jewellery Repairs London Jewellery Restoration Resizing Rings, ring sizing London Hatton Garden EC1 UK

JEWELLERY REPAIR LONDON AND JEWELLERY RESTORATION LONDON
Quality Jewellery Repair Workshop London Jewellery restoration London Antique jewellery repairs.
Jewellery workshop in London. Hatton Garden Jewellery Repair. Antique jewellery restoration.
Our on-site London jewellery workshop where expert craftsmen are devoted to a full range of jewellery repairs.
Since 1875, Hirschfelds have arguably the country's finest jewellery repair workshop in Hatton Garden London EC1 UK.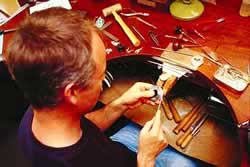 London Jewellery Repairs Hatton Garden London EC1 Jewellery Restoration Services London. Our experience in jewellery repairs and jewellery restoration has been continuous for almost 145 years. Our Hatton Garden workshops are well known worldwide
Hirschfelds jewellers London established in 1875 have been qualified in the antique jewellery repair London & estate jewellery repairs business for five generations. London Laser Jewellery repair and Laser ring alteration service. We have been specialists in the field of antique jewellery restoration in London for almost a century and a half. We have a passion for repairing jewellery and enjoy bringing old jewellery and secondhand jewellery back to life. We are THE Antique jewellery restorers. Our expertise and craftsmanship since the 19th Century and Queen Victoria means that we can turn our hands to almost any jewel or piece of jewellery.
1875 - Outstanding Service for 145 years -2020

Hatton Garden jewellery repair centre. Antique jewellery Repairs London.
Our in house historic London jewellery workshops have been repairing jewellery, reconditioning jewellery, reconditioning rings, mending jewellery, mending rings, restoring vintage rings, repairing antique jewellery, restoring jewellery, restoring antique jewels, repairing engagement rings & old jewellery for private clients and the jewellery trade. First Class Jewelry repairs London & Ring Sizing London. Our London goldsmiths repair antique jewellery & preloved jewellery. Reputable Specialist Jewellery repairs London. We can restore and fix a worn ring and antique ring repair. Our Hatton Garden diamond polisher can repair damaged diamonds or have a chipped diamond repaired, our lapidary will repolish chipped gemstones.
Please click here to view a comprehensive list of all of our London jewellery repairs services.
As London wholesale jewellery repairers, we embrace many types of jewellery repairs & alteration jewellery restoration, custom jewellery design work. Speedy ring sizing service, ring re-sizing service and diamond remounting in our London jewellery workshop.
We specialise in remounting diamonds and precious gemstones into a new ring mount & mountings, pendants, earrings.

Hirschfelds are THE jewellery repair specialists - London- The finest Jewellery repair service.
The original manufacture of a piece of fine antique jewellery is often very complex and a mediocre repair can weaken the jewel.
With an historic or an antique piece, it is advisable to seek professional help from a specialist jeweller such as ourselves. Hirschfelds London goldsmiths have had almost 150 years of experience in repairing items and making jewellery. Antique jewellery should be restored & repaired only by a goldsmith who is used to working with this type of jewellery and with conservation in mind. You can have absolute trust in our jewellery repairs workshop. Specialist repairers of antique jewellery. We repair or replace weak clasps and brooch pins so that the piece is safe to be worn. As with any historic piece, we make sure that the replacement is identical to the original. Diamonds and gemstones that are loose in their setting will be repaired by our specialist goldsmiths. An inappropriate repair may weaken the setting or damage the stone. All our repair estimates are free.
Jewellery Repairs by post
A unique bespoke jewellery repair service, including Jewellery Laser Soldering London
Our efficient repair department is staffed with expert Goldsmiths who will evaluate the work that needs to be completed and explain the entire process. No jewellery repair job is too big or too small.
Our skilled jewellers are eager to take on any challenge your jewellery needs may present.
Each piece brought in for repair is carefully examined in order to determine the work needed and to present you with the most cost-effective estimate. We can give you an immediate estimate for jewellery repairs, jewellery cleaning ring repairs, gemstone and diamond repairs.
We take great pride in striving to do our very best work to the satisfaction of our customers.
You and your jewellery are very important, so allow us to be of service to you.
Our goldsmith's repairs are outstanding!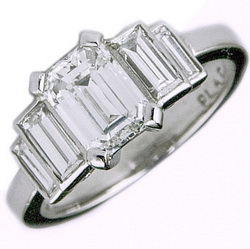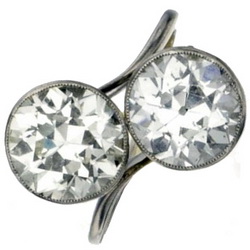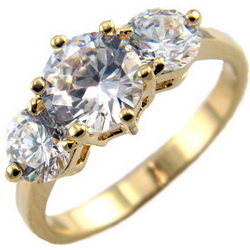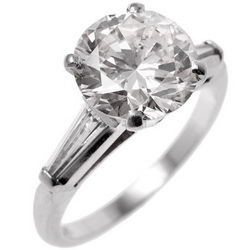 Above rings:
Recent Diamond ring repairs and ring resizing
Click here for the Latest News: Where in London can I have a ring resoldered and gold jewellery re-plated? If your sparklers are losing their lustre, here is the suggestion that can help restore your jewellery to their former glory by Rachel Ward journalist at the Daily Telegraph.

Ring Sizing London Hatton Garden ring resizing.
Ring resizing London UK : Hirschfelds may be able to offer a one-day sizing or two-day ring sizing & ring resizing service.
Next day ring resizing service London.
Same day ring sizing may be possible depending on the ring and subject to our goldsmith examining the ring.
A Ring sizing timeline is dependent on the individual dynamics and characteristics of the ring.
Professional advice from a jewellery company with 145 years experience of resizing rings.
London Ring Sizing covering all London Neighbourhoods and UK.
Platinum Ring Sizing Gold sizing resize a ring & Silver resizing. Various other non-precious metals sizing except steel and titanium. We can size a ring, adjust rings, have rings sized re-sized and looking as good as new. Specialist ring sizing reducing techniques and size enlarging London. Our expertise extends to quality ring resizing too, We can resize your own rings, we can resize your old antique family rings, grandma's rings, resize wedding rings. 18ct white gold, 18k yellow gold, Rose gold, Pink gold, 14k, 10K, Platinum Resizing engagement rings, resizing diamond rings, resize second-hand rings, antique rings, vintage rings. We resize Victorian rings & Edwardian rings. Our on-site London workshop re-size antique rings size & adjust estate rings to fit properly. We are Resize 18ct gold rings experts and skilled for a platinum ring resize work. Resizing ladies rings and sizing men's rings. Gold ring sizing London. Our workshop can deal with the most intricate ring sizing, tricky ring resizing. We can size complex rings with our sophisticated laser techniques. We can also replace the shank or band if it is weak or worn out. Your old broken ring can be restored and "looking like new" using traditional skills.
Replacement 18ct Gold bands, Platinum shanks, 9ct Gold, 14ct Gold, Sterling Silver rings. White gold, Pink Gold, Rose Gold, Yellow Gold. All Precious Metals repairs: Gold - 916 (22ct), 750 (18K), 625 (15carat), 585 (14K), 375, 10k. Platinum 950, 900. Sterling Silver 925. Palladium bands. Platinum bands.

Take advantage of our Postal ring sizing service by post. If your ring does not fit, we will resize it! We are the best & most established jewellery workshop for sizing ring adjustment and jewellery adjustment!
Even If you need a ring repaired when it has been cut off the finger, we can fix it. We can sometimes help with cutting the band. However, please call ahead of your visit. Size matters! Ring sizing work - Ring resizing costs, Immediate estimates and costs.

How much will The ring sizing cost? This depends on the type of ring and metal and what work is required.
We understand the importance of getting the ring size right and your ring perfectly fitted and adjusted. So phrases like "my ring is too big" or "my ring is too small" are easy for us to deal with.
Ring sizing London. Ring sizing Clerkenwell, Ring sizing Holborn.Ring sizing Hatton Garden, Ring sizing Cheapside, Ring sizing Covent Garden, Ring sizing Baker Street, Ring sizing Marylebone, Ring sizing Bloomsbury,Ring sizing Barbican, Ring sizing Fleet Street, Ring sizing Central London, Ring sizing Islington, Ring sizing Smithfield, Ring sizing Soho, Ring sizing St Pauls, Ring sizing Oxford Street, Ring sizing Bond Street, Ring sizing The West End, Ring sizing The City of London.

Bring your ring to us and we will give you a FREE estimate and time line for the sizing.
The easiest and most accurate way to find your ring size is to have your finger measured by one of our friendly and professional goldsmiths. We use an industry-standard ring sizer, which is a selection of metal rings in all the different ring sizes. Using the ring sizer we measure the finger & quickly ascertain your ring size.
To to find your ring size Download this ring size chart.
This ring size conversion chart will help you choose the correct size for Ring alteration
To help you alter ring or ring enlarging size ring enlargement, making the ring smaller or make the ring larger.


Please click here for Ring sizing details if you are unsure of your ring size.
The Duchess of Cambridge (Kate Middleton ) had Princess Diana's engagement ring resized because it was too loose on her finger. The sapphire and diamond ring was famously worn by the late Diana, Princess of Wales, and given to Miss Middleton by Prince William when he proposed on holiday. The ring has had two tiny platinum beads attached to the inside of the ring in order to make the ring tighter on her finger. Kate Middleton decided to make the ring alteration because she was worried that it might fall off during the wedding ceremony. Our goldsmiths can solder such gold or platinum balls inside your own ring band. These small balls are used to prevent the ring from twisting around on the finger for clients whose fingers are wider at the knuckles than at the base. If the ring does not fit absolutely perfectly, this can be annoying as well as uncomfortable. This is why fixing platinum or gold beads on the inside of a ring is such a good idea because it just keeps the ring in place when there is no need to adjust or resize the band.
Only highly skilled and experienced goldsmiths & jewellers are qualified to repair vintage jewellery, antique ring repair or restore vintage jewellery. Since 1875 jewellery specialist restorers, our craftsmanship is to the highest of standards. Our craftsman are able to undertake complicated work. We can repair items that were previously unrepairable including the most intricate restoration of family heirlooms.
REQUEST A RING SIZER. Measure your finger with our free ring sizer. The ring sizer is very easy to use and comes with full instructions, so that you can give us your ring size with confidence.
So find your ring size
Remodelling Jewellery London :
We specialise in re-designing old pieces of jewellery that are no longer worn. Give your old jewellery a new lease of life. Recreate the worn jewel into a different style of jewellery. Remodelling is embraced when a precious treasure has been inherited and is not stylish. Maybe the jewel is damaged beyond repair or a family piece needs to be modernised to suit your taste. Remodelling your jewellery, remaking your ring into a different style allows you to recaptivate the sentimental value of the adornment. We remodel & remount all styles of rings, earrings and pendants in precious metals including 18ct carat of gold, white gold and platinum. Jewelry Handmade to create the best possible match and re-create any style of ring or setting. We manufacture jewellery from specific drawings and artwork.

Hirschfelds Handmade Bespoke Jewellery London:
Hirschfelds have been creating the finest HANDMADE JEWELLERY and Bespoke jewellery SINCE 1875
Our fine handmade jewellery is designed and manufactured by our talented team of highly specialised goldsmiths. We use the finest gemstones and diamonds which are handcrafted in the precious 18ct gold, 750 and Platinum, 950. Contemporary bespoke jewellers hatton garden. We create and design fine handmade luxury jewellery. We provide an exclusive bespoke & handmade jewellery commission service. As we are located in the heart of the London diamond district Hatton Garden, we are perfectly located for all our clients and customers. We offer a personal and customised service for bespoke jewellery design and manufacturing. We turn your personal requirements into reality. Our speciality is in unique custom made sumptuous jewellery. unique eternity rings, unusual wedding bands, diamond set wedding rings, fine quality diamond rings, precious gemstone rings including Sapphire, Ruby, Emerald and Aquamarine rings. Diamond solitaire rings. Use your own design for your own unique commissioned engagement ring or diamond ring. We can take some of your design ideas and work them into something that will uniquely match your style and budget.
You can talk to one of our talented goldsmiths and discover the perfect design. Your bespoke engagement ring will be handmade by one of our experienced master goldsmiths.
Every jewel we create is made entirely by hand by our highly skilled and experienced master goldsmiths. The Highest quality traditional techniques are used.

Jewellery Polishing London Cleaning, Jewellery Plating London
In Hatton Garden close to the City of London we polish gold, platinum, and palladium. We can also apply various finishes to precious metals including sandblasting and satin finishes. Our services include Hard Gold plating Silver Plating, Jewellery Gilding Ring Rhodium plating. Jewelry rhodium plating, rings rhodiumed. Black rhodium too. Jewellery Plating City Gold Plating Jewellery cleaning & refurbishing. Jewellery finishing, Jewellery gold plating, Gilding, Ring cleaning, Ring polishing & rings rhodium plated.
Precious stone setting London
DiamondDiamond setting Gemstone setting, Gem Stone Supply. Our skilled setters can set in any style. This includes Pave set, Grain set, Claw set, Channel, Star set, Illusion, Rubover and Tension Set. We can supply almost any diamond or gemstone in any shape or shade or have the gem stone cut by our lapidary so it matches your own needs & requirements.
How to Replace a Diamond in a Ring
Diamond rings always have huge sentimental value. Many are diamond engagement rings or diamond wedding rings. Some rings are family heirlooms, and other rings celebrate important life events. When the diamond is damaged or lost, it is almost always worth the cost and effort to replace the diamond and we can help you source the matching diamond. Diamond replacement: We can assess the problem too and tell you how we shall fix it for you and find the missing diamond with a perfect match. Our quotations & estimates are based on the style of piece, the commission required and if any additional diamonds, gem stones or precious metals are needed.We can convert "Grandmother's" brooch into a pendant or create a custom design for a "one of a kind" piece of jewellery. We can supply, match a missing earring, match lost earring ear stud or match lost diamond or gemstone. Are you considering altering or remodelling a piece of jewellery, and would like us to remodel your ring or design something special.So think about converting an unloved or broken jewel into an object of desire. The ultimate in restoration.
Our Master Jewellers and Goldsmiths are talented craftsmen and have many years of specialised experience, to assess the needed repairs. They have spent many hours refurbishing & repairing beautiful jewellery from the past working in one of the finest jewellery workshops London. They are passionate about their work. They enjoy preserving the extraordinary beauty, quality, and craftsmanship which are hallmarks of antique jewellery and estate jewellery. We assist world-renowned jewellery stores and we are recognised as one of the pre-eminent antique jewellers and estate jewellers in the jewellery repair and restoration industry. If you choose to have a piece of jewellery repaired or a ring resized with us, you can feel confident that the jewellery repair, the ring resizing, diamond ring alteration or alterations will be done properly with the right materials and will be durable and strong. We make repairing your jewelry a truly personal experience! And easy!
How much will it cost? This depends on the type of jewellery and what work is required. Bring your item to us and we shall give you a FREE estimate.
You can be confident of our personal service and our high standard of workmanship. We thoroughly assess all your requirements.
Hirschfelds fully equipped in house jewellery repair department & on-site traditional jewellery workshop London, for quality jewellery and jewellery repairs includes:
London Custom made jewellery designs & rings bespoke jewellery wedding rings created in Platinum and 18ct gold, 18k, 750, 9ct, 375.
• Hand made jewellery and hand made rings. Jewellery Diamond mounting and diamond remounting. Jewellery mounting. Ring mounts.
• Diamond repair, diamond repairs, chipped diamond repair, diamond re-polishing and diamond polishing & refurbishing. Rough polishing
• Repairing diamonds, Repairing chipped diamonds, Repair damaged diamond Re-polishing broken diamonds, Re-polishing burnt diamonds.
• Diamond setting, Diamond cleaning and jewellery cleaning. Ring cleaning, adjustments for fitting for size & measurement.
• Diamond sourcing and diamond matching for replacement of lost diamonds. Replacing missing diamonds. Replacement diamonds.
• Jewellery repairs, Jewellery repair, jewellery restoration, jewellery repair & jewellery repairs. Platinum jewellery and gold jewellery restoration.
• Jewellery remaking. Remodelling of old jewellery alterations 18ct gold re-modelling. Remodelling Platinum.
• Enamel repair Jewellery enamelling & jewellery re-enamelling. Ring enamelling and ring re-enamelling. Our enameller produces amazing results!
• Jewellery rhodium plating, jewellery plating, jewellery re-plating, jewellery gilding, jewellery gold plating platinum Jewellery polishing cleaning
• Antique jewelry repair, antique jewellery repair & antique jewellery restoration. Some antique settings are available.
• Vintage jewellery repair, Vintage ring repair & restoration. Jewellery remounting. Victorian jewellery repair Gold ring.
• Diamond ring repair. Engagement Ring repair and ring restoration Gold Ring repairs. Platinum ring repairs.
• Platinum repair, 22ct gold repairs, 18ct gold repairs. 14ct repairs, 9ct repairs. 916, 750, 625, 585, 375, Sterling Silver Repairs.
• Ring settings repair. Ring claws repairs. Soldering Rings, Prong Repair & Prong Replacement. Ring cleaning
• Ring Shank replacement. 18ct gold shank & platinum shank replacing. Worn ring shanks rebuilt or replaced. New shanks & new ring shank service.
• Ring remounting in platinum and 18K. Ring remodelling. Replace settings of rings. Re-build settings and Retip claws re-tipping claw replacement
• Ring Alteration & ring adjusting Gold Ring sizing Ring re-sizing Resize Platinum Ring resizing alterations Ring Enlarging Sizing larger, resizing smaller.
• Ring repolishing polishing ring rhodium plating ring gilding. Ring plating. Rhodium is a precious metal, a member of the platinum family.
• Rhodium electroplating is used to provide a surface that will resist scratches and tarnish, and give a white, reflective appearance.
• Antique ring repair. Antique ring resizing & sizing. Worn settings repair to second-hand rings. Antique ring cleaning. Repair to Victorian rings.
• Gemstone ring resizing Gemstone ring alteration resize Ring resizing service. Emerald ring re-sizing. Stone tightening.
• Pearl stringing services. Pearl restringing. Pearl re-stringing and re-knotting. We normally string pearls with closely tied knots between each pearl.
• Personalised engraving and Seal engraving. Engravers. Signet ring engraving, family crest engraving.
• Precious gemstone repairs. Gemstone re-polishing and gemstone polishing, re-polishing gemstones.Gemstone repair
• Gemstone Lapidary work. Repairing chipped stones & Scratches. Gemstone repairing. Gemstone cleaning repair restoration cleaning gemstones.
• Ruby repair, Sapphire repair, Emerald repair, Opal repair. Our Lapidary gemstone polisher can repair damaged gemstones, repair gemstone chips.
• Gemstone replacement stones - precious stones. i.e Sapphire replacement Ruby, Emerald replacing Opal, Aquamarine, Tanzanite, Pearl.
• Precious Gemstone sourcing, matching missing or lost stones in rings & jewellery. Semi-precious gemstone replacing Garnet, Tourmaline, Zircon
• Replace Stones Replacing of Gemstones sourcing stones such as Sapphires, Emeralds, Rubies, Aquamarines, Amethysts, Topaz, Pearls etc.
• Stone Replacement - We stock a large selection of diamonds loose coloured gemstones so we can accurately match the missing gemstone.
• Supply missing diamonds for rings and jewellery that have lost a diamond or missing gemstone. Matching lost diamonds
• Earring repair alterations brooch repairs necklace repair Bracelet repairs London gold bracelet Repair Links bracelet London Cufflink repair.
• Earrings - stems, earring posts, butterflies earring clip repairs and replacing. Ear screw fittings. Brooches - hinges, catch and pin repairs.
• Necklace repair, chain repair and pendant repair all precious metals Silver Gold and Platinum
• Jewellery Laser repair, laser ring repair and laser sizing platinum and gold laser welding for other articles such as glasses.
• Antique watch repair and antique watch movement replacement. Vintage watch repairs.
• Vintage Powder Compact Repair including Mirror replacing, Hinge mending, Catch fixing, Re-Lacquering, Re-Silvering, Replating and enamelling.
• Insurance replacement work. Insurance replacement service to major insurance companies and their policyholders.
• Réparation et transformation de bijouterie joaillerie Londres
• All jewellery repair estimates and ring repair estimates are FREE. While- you-wait Repairs estimates and ring repairs estimates.
Laser Jewellery Repair London Hatton Garden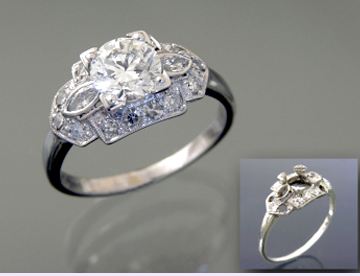 We use the latest new jewellery laser welding technology for jewellery laser repairs to offer high-quality repair combining modern technology with traditional craftsmanship. The alternative method to repairing delicate Jewellery is Laser welding. This does not require removing gemstones or other heat affected materials. This is perfect for broken claws and general Jewellery repairs. We have a dedicated laser jewellery goldsmith using the "state-of-the-art" laser precision welding technology. Using this latest laser fusion method we can join or fuse Platinum, Gold 22ct 18ct, 15ct, 14ct, 9ct, Silver, Palladium and other metals. The laser's concentrated heat is perfect for delicate repairs without risking further damage to fragile antique jewellery. The laser welder is a technological advancement that uses a sharply focused beam of light to produce very high heat in a small area. Lasers allow us to accomplish tasks that would once have been either impossible or too time consuming to be worthwhile. We Laser repair glasses London and designer glasses and repair costume jewellery. We offer frame and glasses repair on any make of spectacles. We repair old and treasured glasses frames, your modern designer glasses or a perform a reading glasses repair We repair all types of spectacles, glasses, reading glasses, top brand designer specs and sunglasses such as Rayban, Gucci, and Armani. Our highly skilled technicians can repair spectacles and frames and other delicate pieces. Belt buckles etc. We use state-of-the-art micro laser welders, precision soldering and specialist electro-plating techniques to ensure your repaired spectacles look as good as possible.

Jewellery valuations for Insurance London
Hirschfelds Ltd offer a London Jewellery valuation, Jewellery appraisal service, Jewellery Insurance London.
Since 1875 we have offered a range of valuation services. Here in Hatton Garden, Our jewellery valuers offer a range of Jewellery valuations on antique jewellery, vintage jewellery & modern jewellery. We specialise in Diamond valuation too, including valuing Old cut diamonds. Jewelry appraisals - With expertise built up over 139 years, you can be sure of accurate, reliable help and advice. Jewellery valuations London repairs. Our valuers are able to appraise and assess the value of your treasured items accurately for insurance purposes, retail replacement, probate valuations and post-loss evaluations. You will be able to benefit from the knowledge and experience of our valuers in Hatton Garden. We ensure that you will get the best service and valuation on your pieces of jewellery. We have been dealing in diamonds and precious gemstones for more almost century and a half.
Do you need a jewellery valuation? We can value your rings for you. insurance companies are insisting on valuations for valuable and specified items, including jewellery, rings watches. An up to date valuation is vital to ensure that your insurance policy covers your possessions adequately.
Whether you require advice on a relatively modest individual purchase or guidance on the sale of a multi-million dollar collection of jewellery. Our jewellery specialists will provide you with all the assistance you need regarding jewellery valuations. We also act on behalf of clients to acquire and dispose of fine jewellery and estate jewellery. Click here for more Jewellery Valuation information valuations@hirschfelds.co.uk



Jewellery Insurance Services London- If you require insurance for your diamond rings and jewellery.
Click here for a quotation from our insurance partner Assetsure specialist jewellery insurers.
Alternatively, please call Assetsure on 0845 672 9335 and quote reference 100054
Assetsure is based in London and are able to insure a single ring or a single item of jewellery or groups of items depending on your requirements.
There is no need to take out home insurance if all you need is insurance cover for your jewellery.
Jewellery that can be covered under this policy includes engagement rings and watches. So let Assetsure arrange your engagement ring insurance.
Quotations and policy documents are normally provided on the same day.
So Is your engagement ring covered by Insurance?
Diamond Engagement ring insurance London Diamond ring insurance, precious stones insurance, earrings insurance, watch insurance.
Check that your ring or jewellery is covered by your home and contents insurance policy.
Even if you have home contents insurance, it may be advisable to buy a standalone insurance policy through a specialist such as Assetsure.
Once you have your insurance, take a photograph of the jewel. This will help your insurer to process any claim more quickly. Please remember to keep all the original documentation in a safe place.
A standard home and contents policy may only cover your ring within your home. So if you wish to ensure that you are also covered when you are away from home, add personal possessions cover to your contents insurance and do have expensive jewellery items valued every few years.
Advise your insurer about any items of particularly high value, and keep any valuation certificates or receipts in case you need to make a claim in the future. Do take photographs of your valuable jewellery as these can also help insurers to process your claim more easily.
If you have any precious items of jewellery that have been inherited, please ensure that you obtain an up-to-date valuation on these jewels and take out additional "away from home"cover.



We also offer a Hallmarking Service with the Assay Office London.
For really interesting information about London hallmarks and Goldsmiths' Hall.
Please click here for The London Assay Office the Goldsmiths' Company.


Pearl Stringing London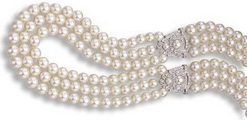 Does your be-loved pearl necklace, gemstone necklace or pearl bracelet need repair or restringing? Pearl Restringing Service London. We offer a full jewellery restringing service & stringing of pearls London. We also string precious and restring semi precious gem beads. Bead stringing London England UK. Pearls are generally strung with closely tied knots between each pearl to minimise wear, separating each pearl and giving the necklace the maximum flexibility. Maintain your precious Pearls! Your strands of pearls are an investment. Dirt and grease may find their way between the pearls and wear the material upon which they are threaded. As the thread weakens, there is a cha